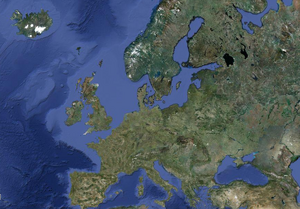 Europe has been the traditional seat of global power for centuries, but the embattled continent threw it all away during the destructive Great War. Now attempting to pick up the pieces, several powers are rising from the ashes of the European phoenix and taking back their losses on the world stage. In their brief absence, however, the rest of the world has moved on past them, with Communism on the rise, old Colonies gaining their independence, and conflict being centered on the North American continent. The rise of Spain as a super power has reseeded European Hegemony, but whether or not this is permanent remains to be seen.
Ad blocker interference detected!
Wikia is a free-to-use site that makes money from advertising. We have a modified experience for viewers using ad blockers

Wikia is not accessible if you've made further modifications. Remove the custom ad blocker rule(s) and the page will load as expected.